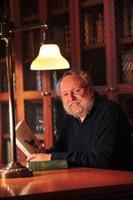 "Why should a bunch of atoms have thinking ability? Why should I, even as I wrote now, be able to reflect on what I am doing and why should you, even as you read now, be able to ponder my points, agreeing or disagreeing, with pleasure or pain, deciding to refute me or deciding that I am just not worth the effort? No one, certainly not the Darwinian as such, seems to have an answer to this...The point is that there is no scientific answer."
[1]
Do you agree with Ruse? What do you think the best explanation of consciousness is? Share below in the comments!
Courage and Godspeed,
Chad
As quoted by Lee Strobel,
The Case for the Creator
, p. 247.